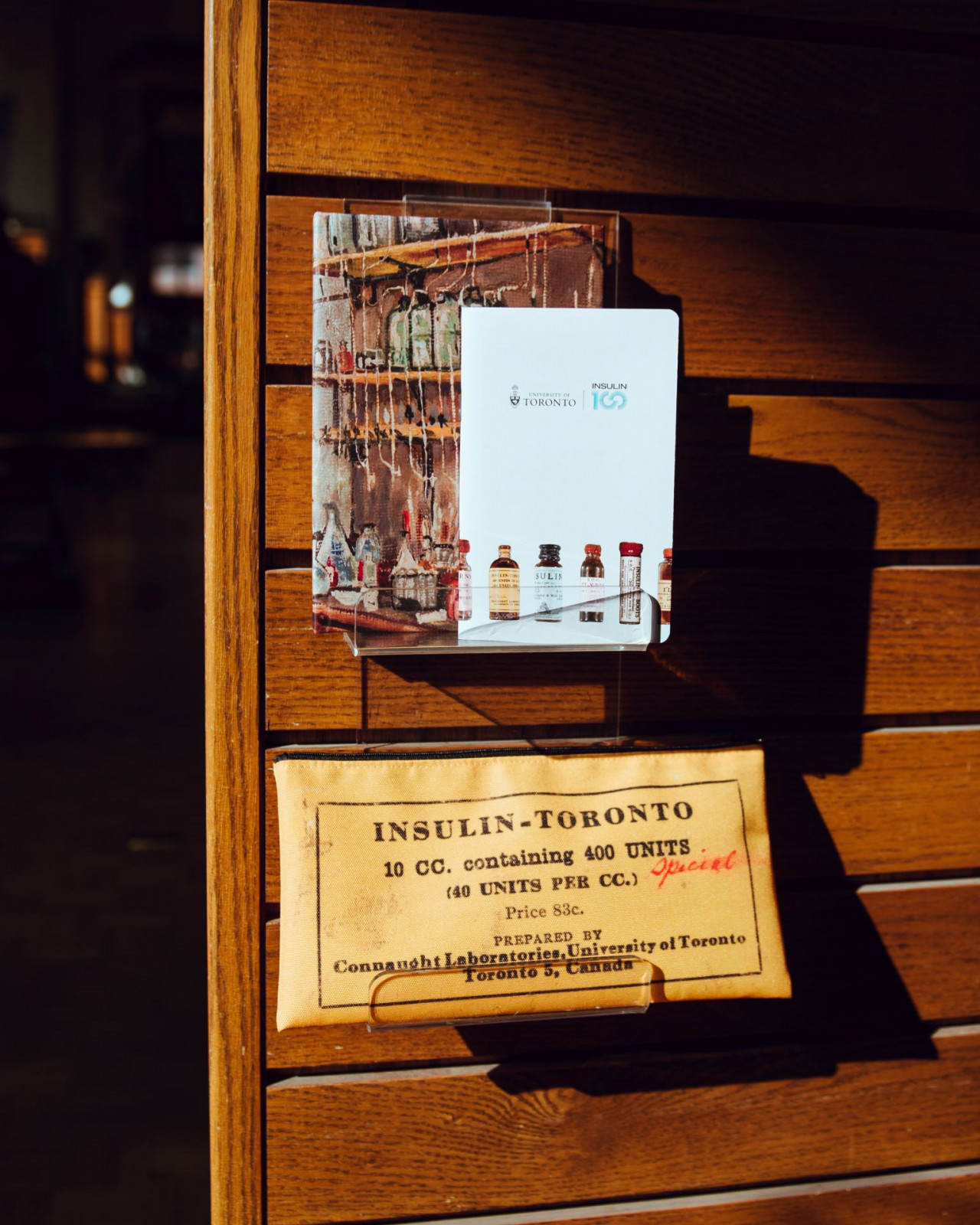 Special Collections
Insulin 100
The discovery of insulin by Frederick Banting and Charles Best at UofT 100 years ago is one of the most significant advances in the history of medicine. Few events have transformed the lives of so many people, so suddenly and profoundly. Insulin focused the eyes of the world on Toronto and placed it at the vanguard of medical research and treatment.
In celebration of this momentous event, Trademark Licensing worked closely with University of Toronto Communications (UTC), the University Archives, and U of T Bookstore to create a line of merchandise that celebrated both the past as well as the future of medical discovery at UofT.
A catalogue with over 35 different items and designs was created, with a small selection available for purchase at the U of T Bookstore. Designs ranged from official University logos to archival imagery and text-based phrases to cater to a broad range of uses and target audiences.
This fully integrated inclusion of merchandise in a major University initiative was a first. It allowed for a strategic approach to the design of the merchandise, resulting in a creative and meaningful collection embraced by stakeholders and audiences.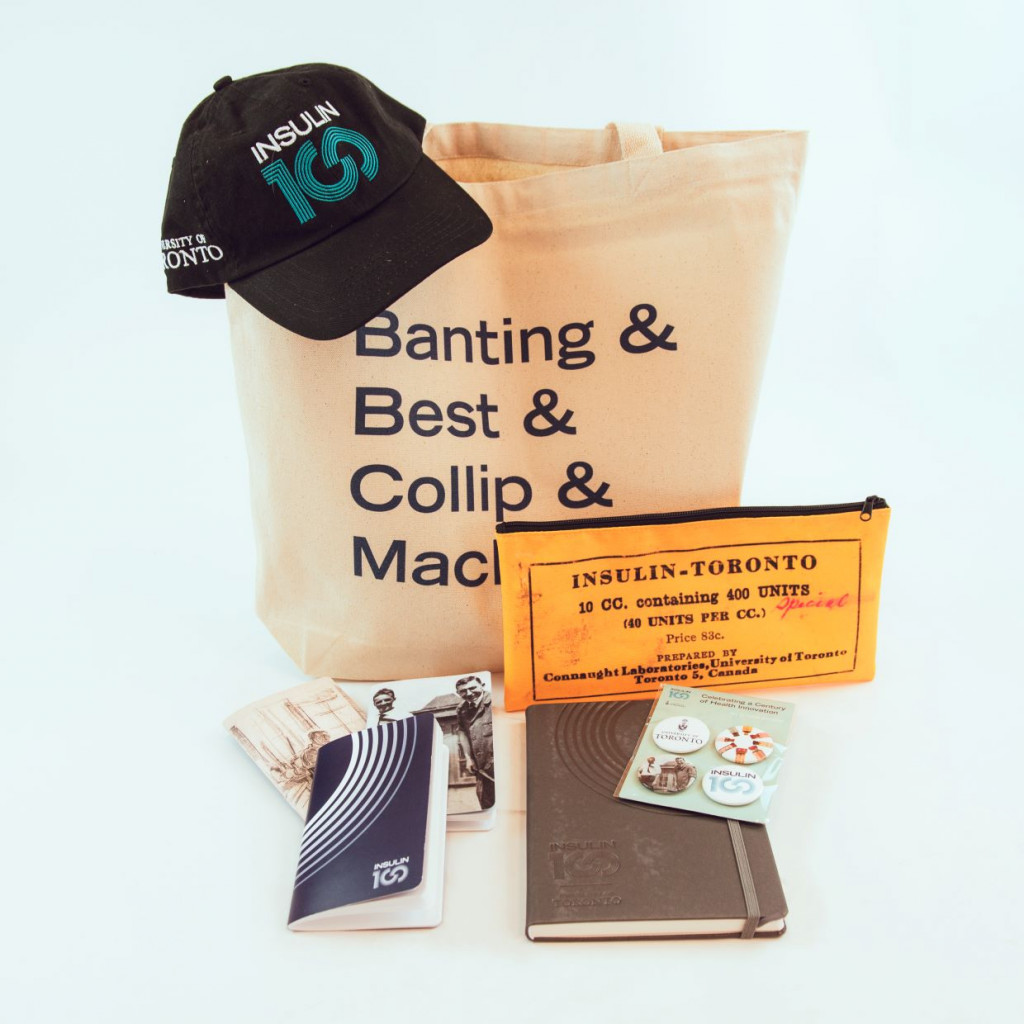 Related