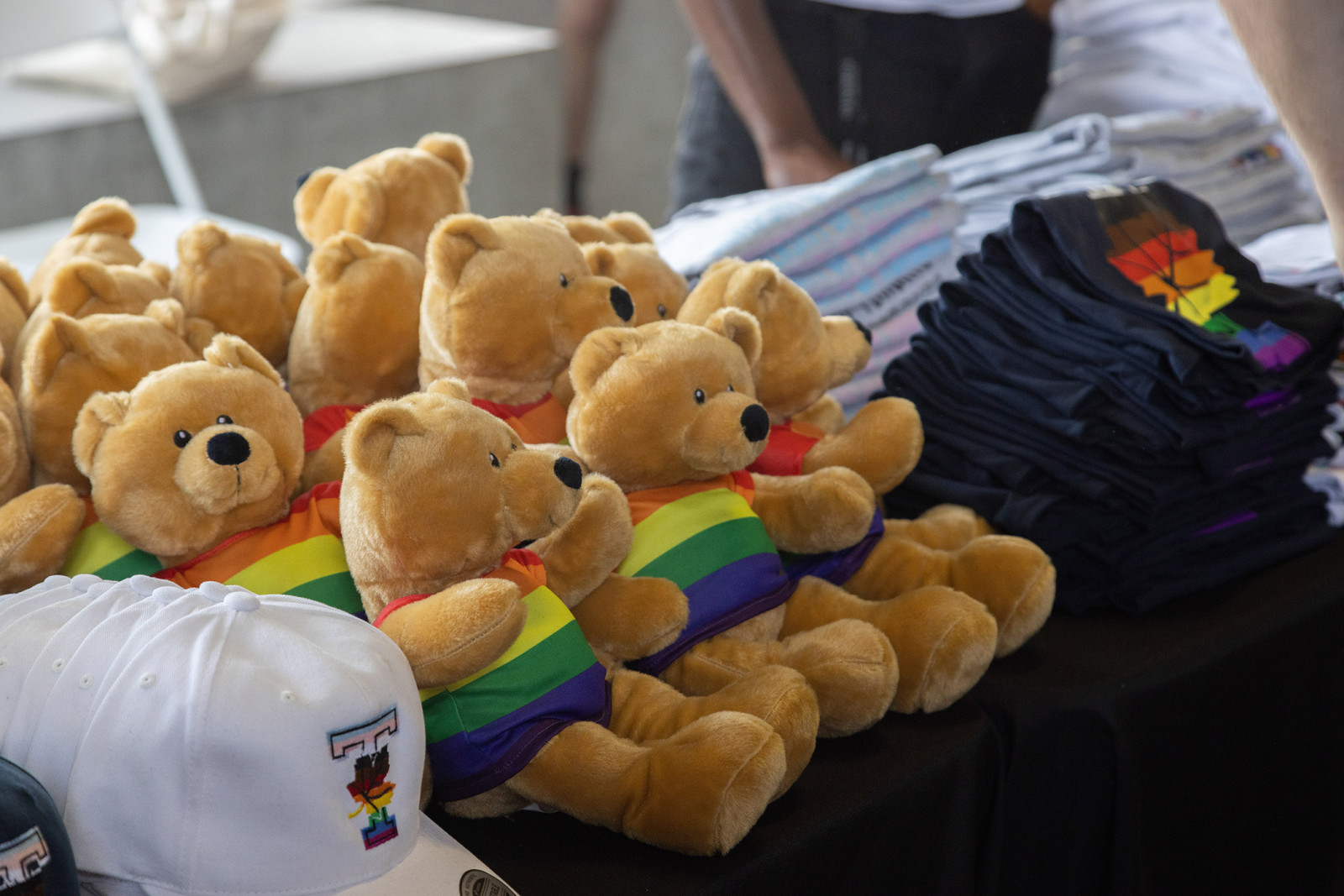 Special Collections
Pride Collection
One of the most visible ways that S&E supports Pride is through the Pride capsule collection of merchandise, now in its third year. The Pride collections generally sell out, and this year's collection is the largest ever.
The U of T Pride capsule collection includes hoodies, tees, sport caps and water bottles, all of which were designed and manufactured in Canada. The Pride generally sells out, but a standard core collection is available year-round at the U of T Bookstore.
An added benefit of our Pride collection is that funds generated from sales are funnelled to the campus Equity Ideas Fund (EIF) at the department of Kinesiology and Physical Education. This fund supports student initiatives and activities on campus with an equity lens and focus.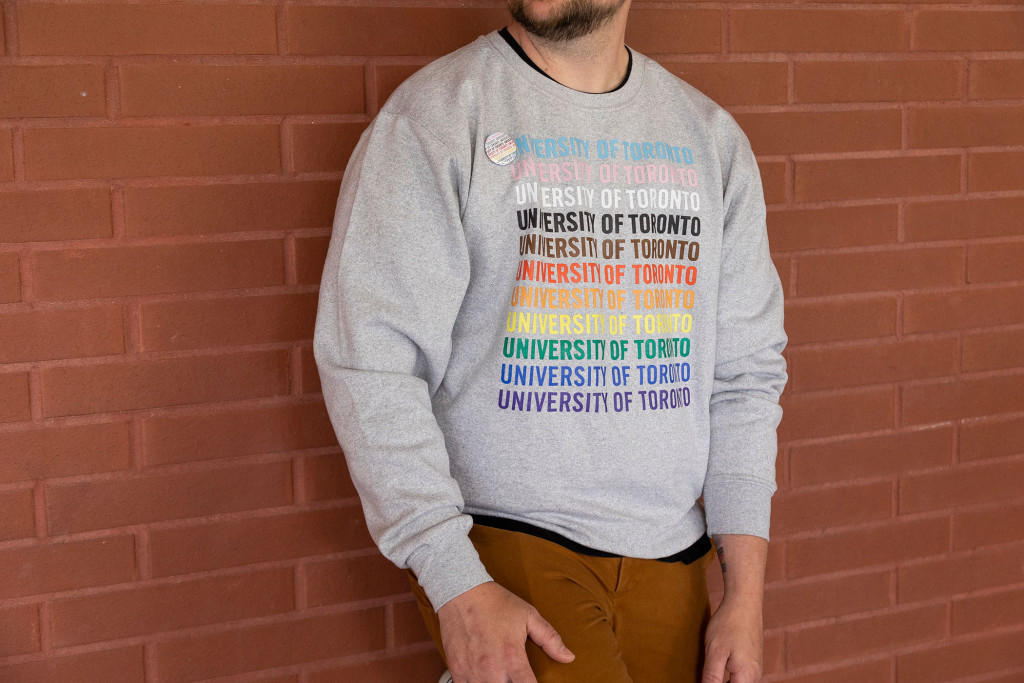 Related